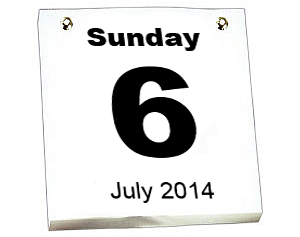 Order before July 6th 2014!
On Sunday, July 6th I will have been trading for exactly 100 days.  During this time I am offering a special one-off deal on all projects I start. Find out how you can get an incredible 75% reduction on the price of all Web Design and Graphic Design from TUZONGO Web Design.
Want you will get
Just because you're paying special introductory prices doesn't mean there is any reduction in the standard of service.  In fact, there added benefits of being included among the projects featured in my Portfolio.  This means more traffic to your website and better search engine results.
Each project gets my personal attention, support and advice that continues long after completion.  So as your business grows and things change, your website stays in line with developments.
Which Projects are included
I am offering this fantastic opportunity on a range of projects across all services including:
If you have been thinking about getting your own website, now is the best time to do it.  With 27% of all annual online sales taking place over Christmas, its the perfect time to go online.
For existing websites that are old and in need of a fresh, modern look, take advantage of this special offer to revitalise your website and make it something you are proud of referring customers to.
Making Websites Mobile Friendly
Check how your website looks on a hand held device. If your content falls off the edge of the screen, 25% of your visitors could simply go elsewhere.  Compared to the extra sales, my introductory price on your project is insignificant.
Developing a distinctive brand is important for every business.  Take this opportunity to get a logo specifically designed to suit you and your business.
Advertising and Banner Design
Advertising can increase sales and brand awareness and is more effective with striking images and carefully selected text.  Lets work together to create the perfect solution for you at a price you can afford.
Lets get started
All we have to do to take advantage of this one-off introductory price reduction is discuss your needs and agree the price.  If you pay a deposit by 5 pm GMT on Sunday 6th July, I'll give a discount up to 75%.  Its that simple.  Don't hesitate.  [actnow][/actnow].