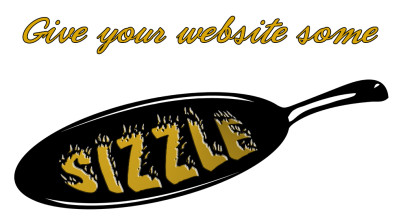 Websites have Sizzle too
Thanks to Elmer Wheeler, ever since the 1930s many salespeople achieved better results having adopted an approach that puts customer benefits at its heart.  This post will help you to apply the same principles to your DIY Web project so that its content encourages your visitors to do business with you instead of your competitor. Elmer was considered the pioneer of persuasion and is famed for having coined the phrase, "Don't sell the steak, sell the sizzle."   It means appealing to the senses and emotions of the buyer with the assumption that this is what motivates most people to purchase.  Sell benefits and deeper benefits. Most customers couldn't care less about the features of a product.
A Battle against the Clock
According to data by Tony Haile of Chartbeat, 55% of visitors spend fewer than 15 seconds actively on a page.  These figures will vary depending what the visitor is seeking. Products, articles, information, etc.  Suffice to say, you need to grab their attention as soon as possible. OK.  You've lucky enough to have someone find your page in search results and click the link or your marketing material has inspired someone to find out more.  They've landed on your page and the clock is running.  If you are a DIY Web builder, ask yourself what do they want to see?  Its tempting to make the main message that comes across on your page about the products for sale or the services provided.  In many cases this approach is unlikely to provoke a positive emotional response in the visitor.
Examples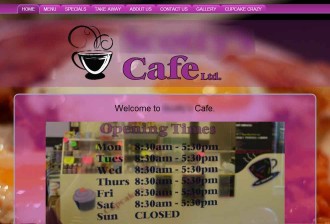 While patrons will want to know what time they can visit a café, for instance, the decision whether to visit is not made solely on opening times.  Here, knowledge of why customers use cafés and what they like most about them can inform how best to appeal to them.  "Relax and Unwind", for example.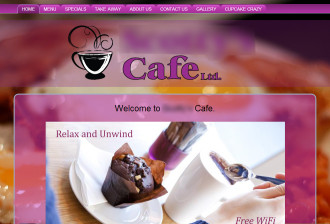 A website that sells women's clothing might be tempted to make the main message 'above the fold' on the page, "Desirable Lingerie, Body & Dance Wear".  After-all, that is what customers buy.  However, if visitors landing on the page get a simple message like, "Look and Feel Fabulous" it is likely to result in an immediate positive emotional response.  The details of what products are available should be on display as the visitor scrolls the page once you have their attention. There is scope for even the driest of subjects to get the Sizzle treatment.  Take the example of an accountant and book-keeping business.  Many pages focus on listing the services on offer i.e. Year-end Finalisation, Services, Payroll, VAT etc.  Perhaps stressing professionalism, expertise and qualifications. Again, this information needs to be available to the visitor but there is an opportunity here to highlight the benefit for the customer.  Find out what is it that customers appreciate most about utilising a service like yours and craft messages that appeal.  "Stress free accounting that doesn't cost the Earth", for example.
Test for the Best
It is said that Elmer Wheeler would test many different 'selling statements' before settling on the right one for a given product. As a DIY Web builder, it is a good idea to try different messages.  With Google Analytics you will be able to find out which gains the best response. Subscribe to get tips, tricks and advice directly to your inbox.