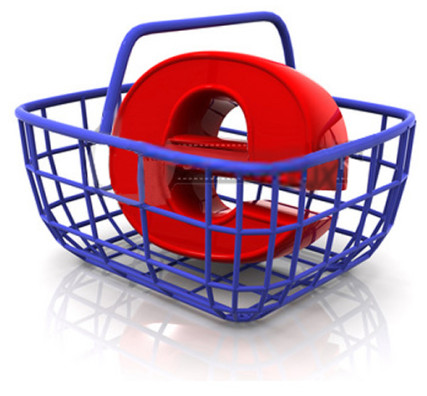 If users can buy, your site must comply
It might seem pretty straight forward to set up a eCommerce website and start selling.  This post will help to make sure your website is fully compliant with the new laws and regulations that apply for trading online.
Keeping the right side of the Law
Whether selling online or not, a presence on the internet is essential for all businesses and there are a number of legal issues associate with this that often are overlooked.
If you are a UK business selling goods or services online then you are affected by the Consumer Contracts (Information, Cancellation and Additional Charges) Regulations 2013 and Electronic Commerce (EC Directive) Regulations. Both sets of legislation set out requirements that you must comply with when trading online.
Tell users who you are
At the very least, the name of the actual service provider must be stated. A catchy trading name is not sufficient. You can't get away with an anonymous contact form, you must also provide an e-mail address, especially if you are involved in eCommerce. A physical address is also essential if this is the case. Apart from satisfying legal requirements this information instils greater confidence in the company for site visitors.
The registered office address must be displayed for all companies and registration numbers of trade associations affiliated to in addition to a VAT registration number if appropriate.  Business communications through e-mails need also to include key company information.
Precision on Pricing
Clear and unambiguous pricing is required. Whether or not prices are inclusive of tax and delivery costs should be stated to avoid confusion. Details about your customer's right to cancel, refunds and delivery must be included in Terms and Conditions which are easily accessible by site visitors.
Any old images won't do
There are issues associated with the content of the website that need to be considered. For instance, it is not appropriate to simply download images found through search engines for use on websites without gaining permission from the owner unless the image is suitably licensed to allow for this.
Take care of customer data
Care should be exercised in taking and using personal information whether from customers or newsletter subscribers. In certain circumstances, the Information Commissioner must be notified and you will be required to have robust systems in place to protect the data gathered.
These are just some of the key legal issues that should be at the forefront of the mind of businesses setting out their store front online. Engaging a professional Web Designer is therefore essential. You may come unstuck, however, if your decision is swayed purely on claims of high search engine ranking or you are dazzled by fancy animation.  [actnow][/actnow]
Listen to the professionals
Under normal circumstances, you as the site owner are ultimately responsible for the content of the website.  As an experienced and responsible designer, I can highlight the legal issues.  If you have any uncertainties you should also obtain professional legal advice.