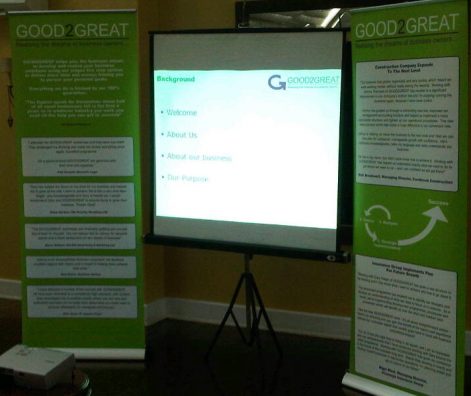 I visited the Hadley Park House Hotel this morning for a Business Growth Seminar run by GOOD2GREAT.  Along with over 30 other attendees, we received very useful presentation delivered by Johnny Themans.
Focussed on helping businesses to realise their dreams I picked up a number of tips and insights.  Like most of the audience we found ourselves nodding in agreement repeatedly. Recognising much of what was described applied directly to us as business owners.
Always of great value at these types of events is the networking.  This was no exception and the fact that it is a small world came across again when I found myself speaking to to someone who whose path I had crossed in a 'previous life'.
I'm now looking forward to further talks with Eddie Allen and Samantha Shaw from Pera Consulting.