If there's one thing you must do as a local business when your shiny new website goes live, it's to Google your business with Google My Business.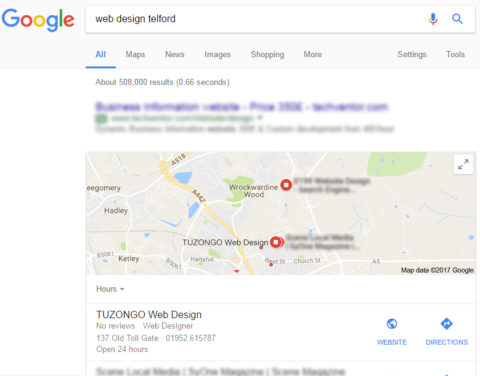 On it's own, this free tool won't make your website suddenly top the search engine results but for local searches, your site could be one of three that Google highlights for the searcher.
That makes the few minutes spent setting your business up on Google My Business well worth the investment.  When describing the importance, I would consider using terms such as "critical", "essential" and "incredibly important".
The key aspect here is 'local'.  Google spends a lot of effort providing relevant, useful and local results when folk use their search engine. It's vital that you're present when your name (or keyword) is called.  Local businesses that have spotted this can gain an advantage over their competitors and, on the face of it, it might be considered that Google's emphasis on all things local, actually favours small businesses nearby over bigger companies further afield.
Getting Started
Sam Dey's excellent recent video explains why and how to get registered on Google My Business.  It's not Rocket Science.  After all, if you've gone to the trouble of starting a business and getting a website, your business should be something you know a lot about.