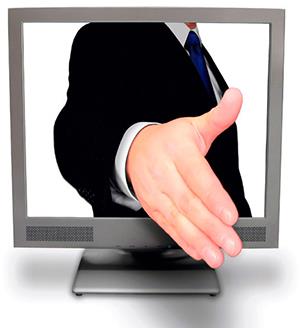 You could employ a whole picnic basket of sandwich boards and the most wise and witty street team, there will always be a limit to the amount of people you can make contact with by pounding the streets of your locality. While there is a lot of value in making face-to-face contact, being successful in your enterprise often boils down to a numbers game.
On the Internet, you aren't that local little business any more. You have the potential to be seen by millions across the globe. Too many sparkling talents and great businesses limit themselves by focussing on the local when the internet makes it easy to think GLOBAL!
Did you ever think you would have the possibility of doing business around the world? Well, now you can. Without a doubt, the Internet is the most cost effective way to trade nationally and internationally.