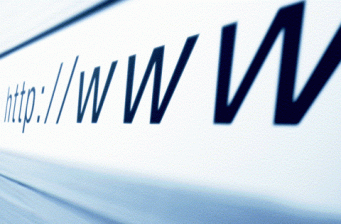 Look before you leap
Choosing a domain name and therefore your business name could be the most important decision you make as a new business owner.  Getting it wrong can cost you more than money but prospects and customers too.  Reading this post could save you the hassle of re-branding your whole business further down the road.
Domain before the Name
In days gone by, a small business starting up needed only to consider if another company in their locality had the same or similar name as the one they were considering for themselves.   Not so today.  For some businesses, the internet makes the world their locality.  Now that we have the internet, it also means a presence online is essential and that presence must not only represent your business but reflect it too.  A business registering with the name City Car Hire would ideally be present online as citycarhire.com.  But what if that domain name is not available?  While there can be a vehicle rental firm called City Car Hire in every city, only one can have the domain name citycarhire.com.  So before settling on a name for your business, you should secure the domain name as well.
Short, easy to remember and type
Aim to minimise the potential for errors to occur between the moment a potential customer decides to visit your website and when they press enter after typing the domain name in their browser.
The shorter the better
With up to 67 characters, you have scope to craft a memorable name and score extra points in terms of search results by selecting relevant key words.  This strategy will benefit some businesses but could it also risk a website being penalised for keyword stuffing?  Also, businesses with really long names might require postcards instead of standard business cards.  As a general rule, short names stand a better chance of being entered correctly.
Stick to standard words
You run the risk of your potential customer ending up at your competitor's website if they have to remember the quirky way you spell a word in your name.  Apart from it being a bit of a pain, you can explain to someone that its citykarhire.com with a 'K' but if they tell their friend they can easily forget to make that clear.
Having said that, there are many notable exceptions to this rule and TUZONGO Web Design is a prime example.  The disadvantage of a non-standard word as a business name also means the advantage of always being top of search results for that term.
Ditch dashes and discount numbers
Hyphens (dashes) make an otherwise good name difficult to say and they are prone to being left out completely when a person tells someone else about your website.  Similarly, numerals usually need extra explanation as in city2citycarhire.com.
Describe what you do
There are advantages for choosing a domain name and business name that suggests what your business is.  The vehicle hire firm that, for whatever reason, elects to adopt a name like getacar.com, will have to do extra work establishing that their cars are for hire and not for sale.
For the same reason, you should think twice about choosing your own name for your domain.  kenstanmore.com doesn't communicate about the what is on offer from this business.  This strategy best suits performers, artists and creative types. Outside of those realms, if you must have your name you should seriously consider including a business related descriptive word.  As in kenstanmoreplumbing.com
The option to localise the name will be appropriate for some businesses serving a particular geographical area. As in bingfordcitycarhire.com.
After all that, there's the suffix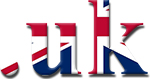 Deciding which of the available suffixes, or to give them their technical name Top-Level Domains (TLDs), to choose should also be given some thought.  This week sees the new .uk TLD become available.  From 8am on Tuesday, 10th June,  you have an additional option.  As a new business, assuming your preferred choice .co.uk name is available, if you register it before Tuesday, you are automatically given the right to reserve the new .uk equivalent.  You then have 5 years to decide whether you want to register the .uk as well.  After Tuesday, things get more complicated but Nominet, who manage the family of .uk domain spaces, provide detailed information and a useful search facility to check if your ideal domain name is available.
For many UK based businesses, the choice is usually between a .com TLD or .co.uk.  Your decision should largely be based on where your customers are.  If you intend to do most of your business with UK residents, .co.uk tends to reassure them when they visit your website.  If you're intending to tap into an international market, .com is probably for you.
Final checks
Before you decide to invest your hard earned money in what you think is the perfect choice, run it by your friends and see how they react.  I'm happy to give you feedback on names you are considering.  If you're struggling to think up something appropriate for your business, drop me a line and I'll give you a few suggestions.
Also check whether a company exists with the name already.  Companies House provide a free Company Name availability online search for this purpose.
You may also wish to check whether the name you have chosen has already been registered as a Trade Mark. A trade mark may be a word or combination of words, it may be a logo, it may be the shape of your products or their packaging, it may be the colour you use to promote your goods and services, it may be a musical composition used in advertising.
It is possible for two businesses to use the same name if they are both relatively small concerns and are in different fields.  The Intellectual Property Office provide a basic search facility you can use to find registered trade marks as well information about applying for your own.  However, I'm sure you appreciate there is no substitute for sound legal advice on these matters.
Subscribe to get tips, tricks and advice directly to your inbox.